News
The Tracker Culture & Public Policy | Issue 14
This monthly Tracker is produced by UNESCO to monitor culture in public policy with regards to the UN Sustainable Development Agenda. It highlights developments within national and regional contexts, as well as emerging debates on culture's contribution to sustainable development. Drawing on a variety of sources, it provides a broad overview of cultural policy trends worldwide at the national, regional and international level and looks at ways in which countries integrate culture into other policy areas.

Last update:
April 21, 2022
AT A GLANCE
The United Nations adopts a bold new Resolution on Culture for Sustainable Development, raising the profile of culture's impact for resilience and recovery; the historic inclusion of culture in a G20 Leaders' Declaration, the roll-out of the Culture|2030 Indicators... fresh inspiration has infused the global debate on culture's vital role as the bedrock of sustainable development. But this role remains underexplored.
Cutting Edge this month traces the history of culture and sustainable development discourse, and explores some key policy areas in which culture is driving progress.
Cultural Policy Highlights contains the latest cultural policy innovations from around the world, including related to culture's transversal role in public policies, whilst the Regional Perspectives section includes updates on regional processes, with a special feature on the Luanda Biennale.
Culture in the 2030 Agenda highlights the first workshop of the UNESCO Inter-Agency Platform on Culture for Sustainable Development, focusing on reducing inequalities, as well as examples of culture's role in health, food security and disaster risk reduction policies in Member States' Voluntary National Reviews.
Find Out More features the latest updates positioning culture in sustainable development processes.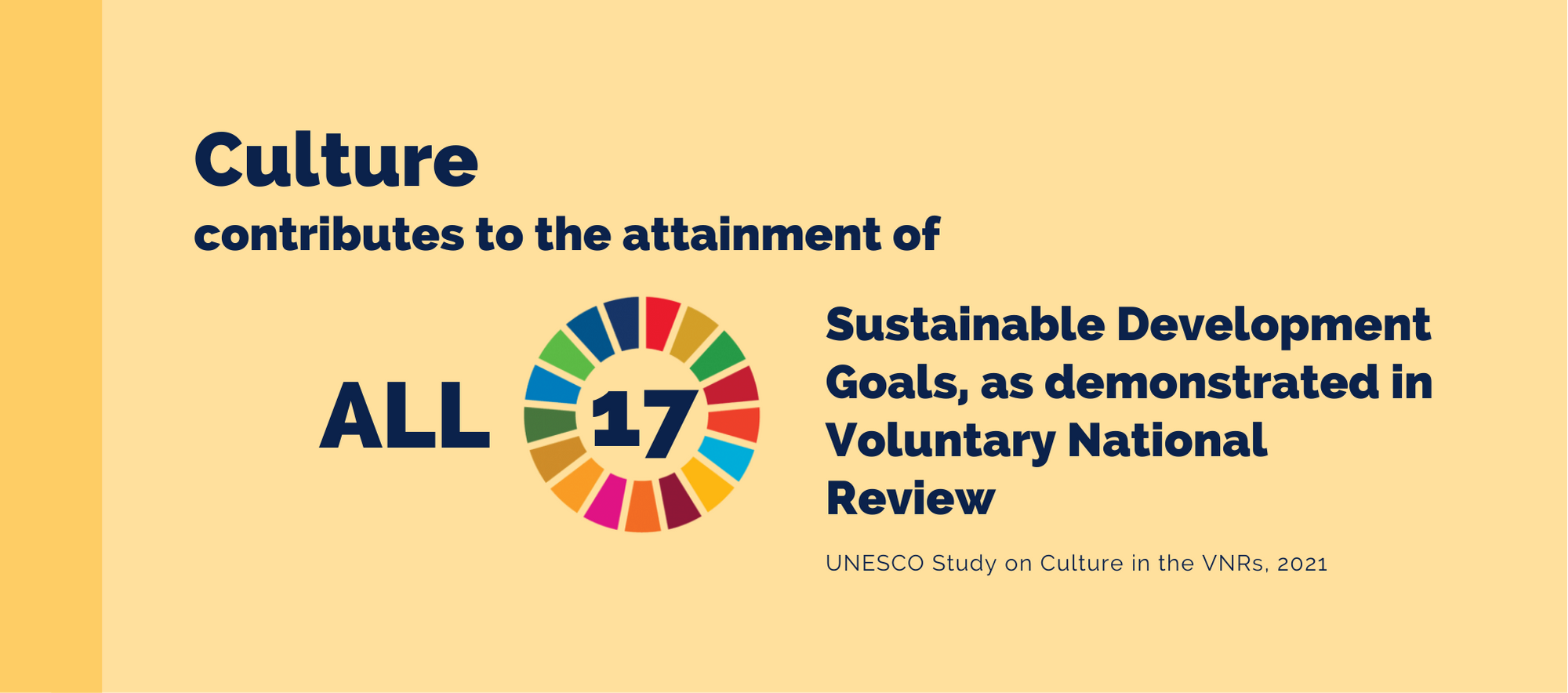 media:publication:dfad3392-7847-4aae-b69d-12d024070dac